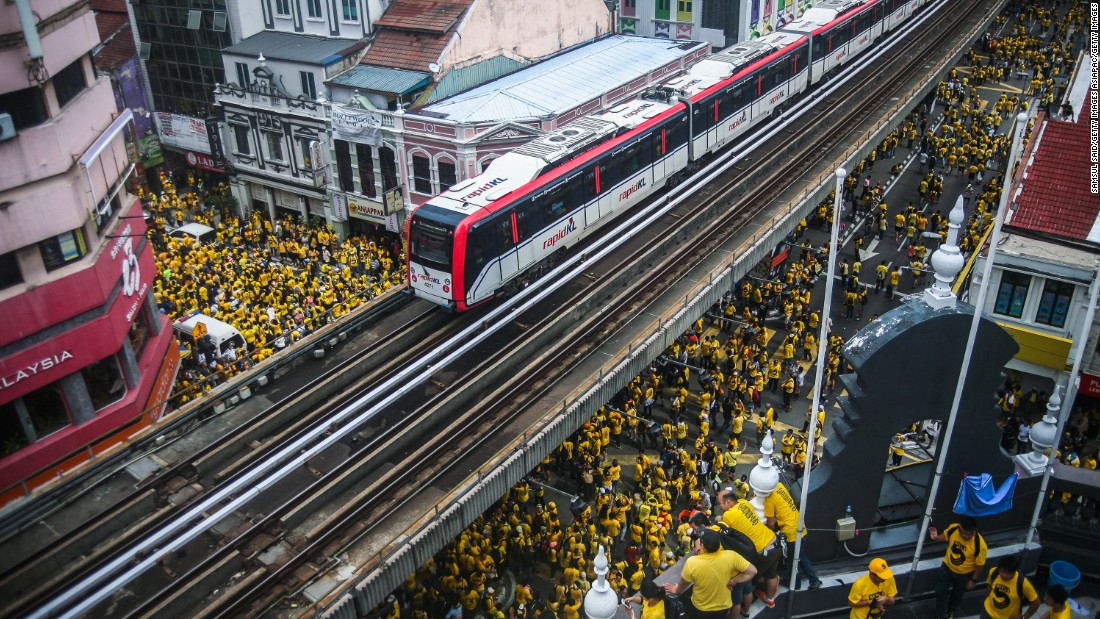 Kuala Lumpur (CNN)The arrest of a prominent Malaysian civil rights leader under a controversial anti-extremism law has sparked outrage at the government of embattled Prime Minister Najib Razak.
Maria Chin Abdullah was arrested on Friday on the eve of a mass rally organized by Bersih, a coalition of pro-democracy groups fighting for clean and fair elections.
'Maria's not a terrorist'
Regular Malaysians CNN spoke to were shocked by Chin's arrest. Murina Pawanteh, who works in public relations, said Bersih was a peaceful protest.
"I would like to hear from the authorities why Chin has been arrested in SOSMA and put in (solitary confinement)," she said.
"It's a very simple thing. If the government isn't transparent about it, then of course we will question."
Journalism student Bala Murugan said Chin "isn't a terrorist."
"She didn't cause terror and she didn't create panic," he said. "What she has done is actually to unite the people of Malaysia."
Steve Lam, a university lecturer, said that Chin's detention was "ridiculous" and called for the authorities to ensure that she was held under proper conditions.
Originally found athttp://edition.cnn.com/